Interactive Online Course
Biomimetic Dentistry Courses
Complete Mastership Package
Level I + Level II
Register Now
$4250
The Complete Mastership Program is the most comprehensive biomimetic training and mentoring program ever offered by the Nejad Institute.Dr. Matt Nejad
Program Overview
Course Format: Videos including Level I: Foundation and Techniques + Level II: Advanced Mastership (includes over 28 hours of video content)
Instructor: Dr. Matt Nejad
Prerequisite Course: none
CE Credits: 38
AGD Subject Code: 250 - Operative (Restorative) Dentistry
Teaching Method: Self-Instruction (electronically delivered)
Participant Interaction: Course Discussion Board & Live Office Hours.
Duration: 7-months in total
Computer Requirements: Internet access & Zoom (see full requirements: here)
Foundation and Techniques Course: Level I
Original release date: May 2021
Latest Update: August 2021
Review date: January 2022 (scheduled)
Expiration Date: August 2023
Advanced Mastership: Level II
Original release date: May 2021
Latest Update: May 2021
Review date: September 2021 (scheduled)
Expiration Date: May 2023
The complete mastership program was created to provide the most comprehensive training and mentoring available in Biomimetic Restorative Dentistry. The program begins with Level I Training: Foundation and Techniques to prepare the participant for implementing the biomimetic approach in practice. The program continues with mastership lessons and accessible live office hours for Q&A and mentoring. The complete program combines the instructional foundation lectures and technique demonstrations, along with advanced mastership lessons and lectures, advanced training, extensive mentoring, and case presentations. The participant will feel confident in their understanding and mastery of biomimetic restorative dentistry.
Traditional dental procedures rely on preparation designs that accommodate the restorative material or technique. This includes preparation features such as retention and resistance form, as well as tooth reduction to meet the strength requirements of the restorative material instead of prioritizing the preservation of intact tooth structure. As a result, the restored tooth has significant additional preparation and a significantly higher chance of complications such as pain, sensitivity, root canal treatment, recession, and fracture.
In contrast, the Biomimetic approach unites an understanding and appreciation of the biomechanics of natural teeth with principles and techniques which maximize adhesion. These concepts comprise the necessary components to mimic the natural tooth most faithfully. Restorative materials replicate the properties of the dental structures (enamel, dentin, dej) and healthy intact tooth structure is preserved through adhesion without additional preparation requirements. The biomimetically restored tooth mimics the strength, function, and esthetics of natural teeth. Biomimetic restorations include composite fillings, partial coverage restorations (ceramic or resin inlays and onlays), and when necessary, full-coverage ceramic restorations. However, the application technique and material selection makes a significant difference in the performance of these techniques, and therefore it is important to have a sound understanding of the science.
Training Overview
Complete Mastership
Course Registration Includes:
This portion of the Complete Mastership training covers everything you need to get started with biomimetic restorative dentistry in your practice. The program includes the core science, techniques, and recommended materials with an emphasis on posterior restorations. The format includes high-quality recorded lectures, live technique demonstrations, and accessible office-hours for questions & review for a truly interactive course.
Level II training is the advanced continuation of training intended for mastership of the science, materials, and techniques of biomimetic restorative dentistry. Training includes in-depth topic lectures, literature review, advanced technique training, and mentoring sessions. The training includes 8 additional lectures and lessons, plus 6 months of live office-hour options vis zoom for questions, review, and mentoring.
This course is designed to prioritize interaction and mentoring. Both Level I and Level II portions of the course have access to live Office-Hour sessions to answer any questions, review topics and provide mentoring. Attend as many sessions as you would like, with options intended to provide flexibility for international attendees.
Level I Office Hours Schedule:
Dates: Last Saturday of the Month
Times: 9-10AM & 4-5PM Pacific Time
Level II Office Hours Schedule:
Dates:  Last Saturday of the Month
Times: 10-11AM & 5-6PM Pacific Time
The Level I training includes 30-Days of online access.
Level II training provides 6-months of online access.
Participants will receive the following manuals:
Recommended Equipment, Supplies, and Materials
Technique Summary
Science and Literature
Course registration includes a product sample/intro kit for participants located in the United States. The intro/kit is valued at over $200 and will be mailed to your registered address at the end of the course.
Testimonials
This seminar changed the way I look at dentistry. It made me feel more confident to save more teeth and not to refer patients to the Endodontist or an Oral Surgeon to extract teeth. I recommend this course to every single dentist. I wish this course was taught to us in school from the very beginning.
This course is an amazing blend of take-home gems that you can bring directly to your practice and the data, science and literature that helps back everything up. This is the next wave of dentistry, this is how we should be practicing, and to come and get formal training like this is pretty incredible.
So informative! It's the Dentistry of the future and any dentist whether young or old should feel very comfortable taking this course.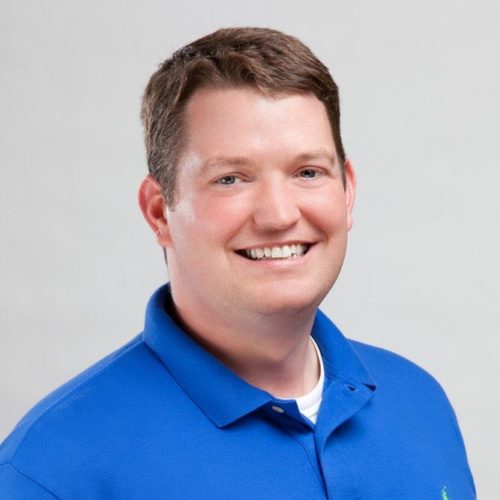 I've had many many patients with hypoplastic, really broken down, six years molars that are normally getting sent for a root canal or crown. Since using biomimetic techniques these patients are just so amazed that teeth that were so sensitive are just like perfectly, great normal teeth. I couldn't be happier.
We've had 2 or 3 life-changing moments in our dental career, and this course is certainly up there as one of those experiences.
This is changing the way I'll do dentistry. I recommend this course to any dentist, the sooner the better. I wish I had taken this thirteen years ago.
Using these biomimetic principles, we are able to do the best for our patients long-term. I would absolutely recommend this course to any dentist who is looking to provide great patient care.
This seminar changed the way I look at dentistry. It made me feel more confident to save more teeth and not to refer patients to the Endodontist or an Oral Surgeon to extract teeth. I recommend this course to every single dentist. I wish this course was taught to us in school from the very beginning.
Lecture & Literature Sessions
Format: High-Quality online lectures with the look and feel of in-person training (see example)
Topics covered include:
Structural Analysis: Natural Tooth Structure & Function (enamel, dentin, dej + biomechanics)
Optical Properties of Natural teeth and Ceramics (with Paulo Battistella)
Caries Removal Endpoint/Peripheral Seal Development
Polymerization Stress & Residual Stress
Preparation and Design principles (direct + indirect)
Caries Removal Endpoints & Peripheral Seal
Gold Standard Dental Materials (adhesives, composites, ceramics)
Resins (and chemistry) (fillers, composition, silane, etc)
Treating Severely Damaged, Endodontically Treated Teeth
Maximizing Adhesion to Enamel and Dentin
Maximizing Adhesion to Restorative Materials (Ceramics, composites, Repairs)
Immediate Dentin Sealing/Resin Coating
Fiber materials and Fiber-Reinforced Composites
Stress Reduction and Stress Reduced Restorative Techniques
Biocompatibility
Ozone and Laser
Applying Biomimetic Dentistry to Complex Restorative Cases and Reconstructions
Cementation Technique and Protocols
Office – Hours & Mentoring
Format: Live Zoom Meetings
Schedule: Last Saturday of the Month
TimeS: 10-11AM & 5-6PM PACIFIC TIME – 12 sessions total.
Topics covered include:
Review participant cases
Treatment planning
Topic Review of any subject
Participant Questions
Training Coverage
This course covers the following training lessons and techniques:
Polymerization Shrinkage and Stress | Technique Demonstration
Immediate Dentin Sealing (IDS) and Biobase | Technique Demonstration
Stress Reduced Direct Techniques (SRDTs) | Technique Demonstration
Indirect Partial Coverage Restorations (Inlay & Onlay)
Semi-direct Restorations
Restorative Foundations & Build-ups
Deep Margin Elevation (DME) | Technique Demonstration
Provisionalization Techniques | Technique Demonstration
Biomimetic Cementation Technique | Technique Demonstration
Restoring Endodontically Treated Teeth
Peripheral Seal Zone and Caries Removal Endpoint
Isolation Tips & Techniques | Technique Demonstration
Instruction Areas
The techniques and science covered in this course are categorized into the following instruction areas:
Structural Analysis
Caries Removal Endpoint/Peripheral Seal Development
Immediate Dentin Sealing/Resin Coating
Stress Reduction
Maximizing Bonds
Restorative Materials and Techniques
Learning Objectives
Understand the structure and function of natural teeth
Learn which materials and techniques are scientifically supported
Acquire a strong foundation of the dental literature applicable to biomimetic restorative dentistry
Understand stress reduction methods, residual stress, and structural integrity of restored teeth
Apply biomimetic restorative dentistry to the full range of clinical presentations
Learning Objectives
Understand and eliminate the common causes of post-operative pain & sensitivity through your adhesive technique.
Learn how to preserve maximum tooth structure with bonded supra-gingival restorations rather than crowns.
Understand the properties, function, and biomechanics of natural posterior teeth.
Understand polymerization stress and residual stress of adhesively restored teeth.
Eliminate traditional preparation design and the necessity for retentive design.
Learn non-surgical alternatives to access and restore isolated deep margins.
Learn how to preserve pulp vitality & reduce root canals by over 90%.
Learn how to increase bond strengths significantly (up to 400%).
Understand optimal material properties for biomimetic dentistry.
Learn how to prevent stained and leaky restorative margins
Course Schedule
March 2022 - December 2022
May 2022 - December 2022